Contact
About
Mater's prac.ce focuses on the parameters of photography and film from a meta-perspec.ve, using them as non-transparent media. By crea.ng hybrids between different op.cal media, installa.on and performance she documents something that oZen is posi.oned beyond our human ability to see. Interested in revealing a
different or alterna.ve (experience of) reality through capturing the areas where op.cal media hardly behave like the human eye, Mater mediates between .me, space, percep.on and our understanding of them, she records events that simultaneously can and cannot be – holding midway between informa.on and
interpreta.on.
Curriculum Vitae
Publications
Publication: Multiple Densities
230 x 305 mm, 188 pages
Design by Veronica Ditting
Essay by Maxine Kopsa
Published by ROMA Publications
ISBN 978-94-91843-07-5
Distributed by Idea Books
Order
online here
.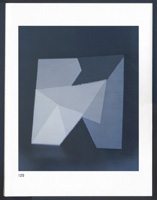 Publication: A Study on Colour
158 x 210 mm, 68 pages
Design by Veronica Ditting
Text by Will Holder
Published by Heden The Hague
ISBN 978-90-78203-14-8
Available in Amsterdam at Athenaeum
Nieuwscentrum, or can be ordered
online here
.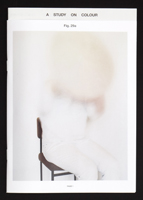 Colofon
Printing:
AAP lab Amsterdam
Website, design:
Veronica Ditting
Website, programming:
Thijs Gadiot
Special thanks to:
Peter Svenson,
Eva-Fiore Kovacovsky
,
Marianne Vierø
,
De Ateliers
,
and
Mondriaan Fund